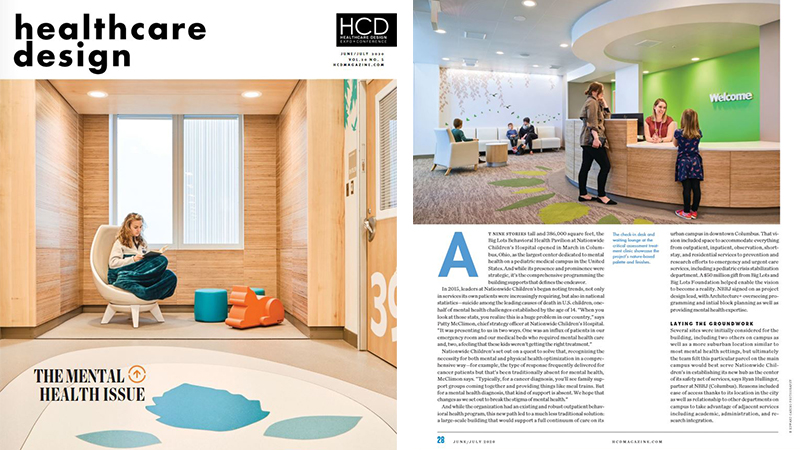 Posted on
The June/July 2020 issue of Healthcare Design focuses on mental health. architecture+ principal, Francis Murdock Pitts was interviewed for two feature articles. Into the Light reviews the current state of design for mental health facilities and Difference Maker discusses the Nationwide Children's Hospital Behavioral Health Pavilion. architecture+ worked with the prime architect, NBBJ, on the… Read more »
Posted on
architecture+, a design and service oriented architecture and planning firm in Troy, New York, is pleased to announce that Angela M. Doane, NCIDQ, IIDA, of Loudonville, New York, has been appointed to a two-year term on the board of the Sage College of Albany Alumni Association beginning in July 2020. In this role, she will… Read more »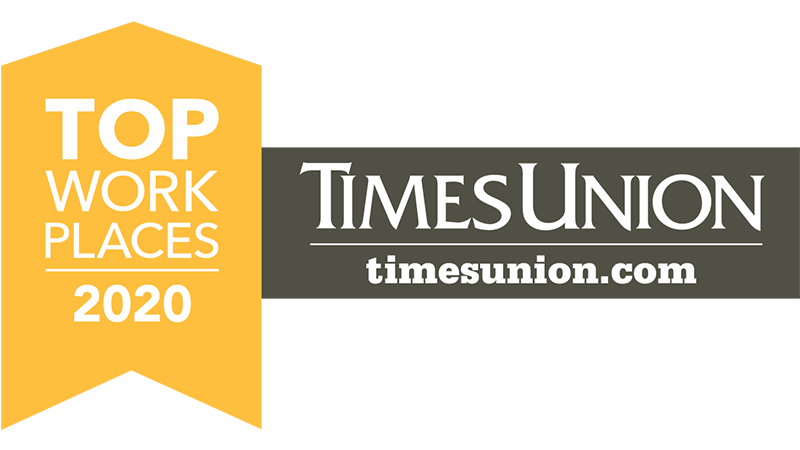 Posted on
We are pleased to announce that we have once again been named as one of the Times Union's Top Workplaces in the Capital Region. We were further honored with third place in our business size category.
Posted on
architecture+ is proud to have worked with NBBJ on the planning and design of this groundbreaking new facility. The Behavioral Health Pavilion is the largest facility for child and adolescent behavioral and mental health on a pediatric medical campus in America. Details about the project can be found here. Local news coverage of their recent… Read more »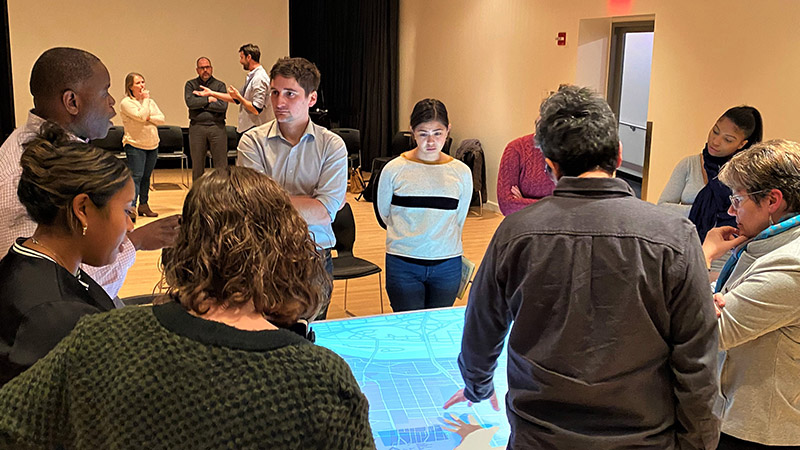 Posted on
A new partnership has been formed between Rensselaer Polytechnic Institute's School of Architecture (SoA), Troy Architecture Practice (TAP, Inc.), Habitat for Humanity Capital District, Troy Community Land Bank, and architecture+. The project is called Urban Studio, which is comprised of two new Rensselaer Architecture studio courses, incorporating approaches to both new construction and renovation of… Read more »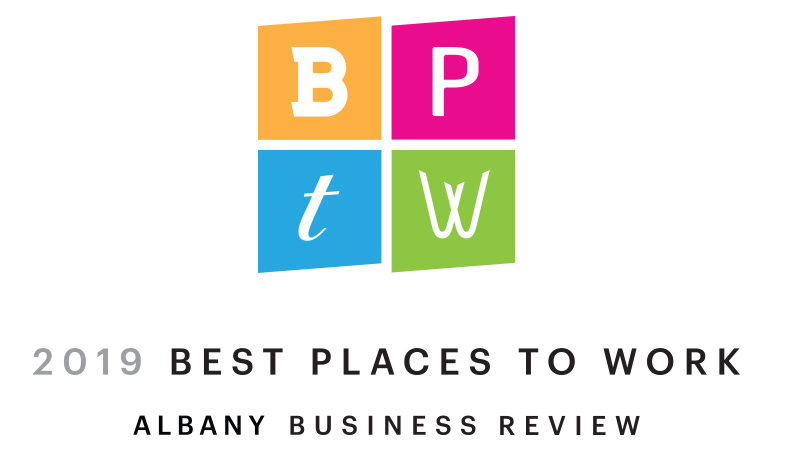 Posted on
We are pleased to announce that we have been named a Best Place to Work by the Business Review. This is the twelfth year we have be honored with this award.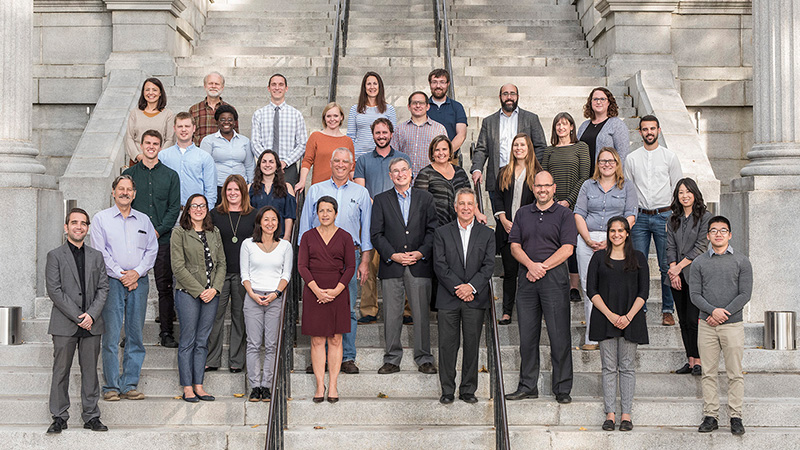 Posted on
We have an immediate opening for a Senior Medical Architect-Planner with 10+ years of progressive experience in healthcare design and medical planning at our office located in the historic city of Troy in New York's Capital District. The successful candidate will be a well-rounded and strategic thinker with an integrated approach to design, management, and technical project… Read more »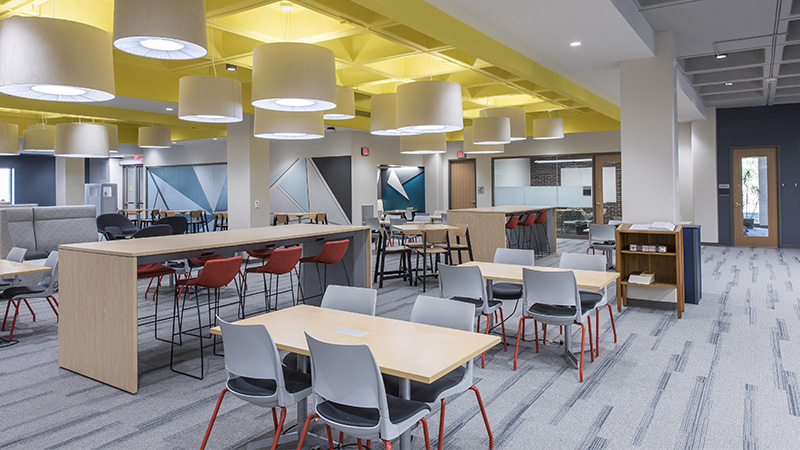 Posted on
Our recent interior renovation of Milne Library at SUNY Oneonta has been recognized with an Excelsior Award for Public Architecture. This award program is a collaboration between the American Institute of Architects New York State and the New York State contracting agencies (State University Construction Fund, Dormitory Authority State of New York, Office of General… Read more »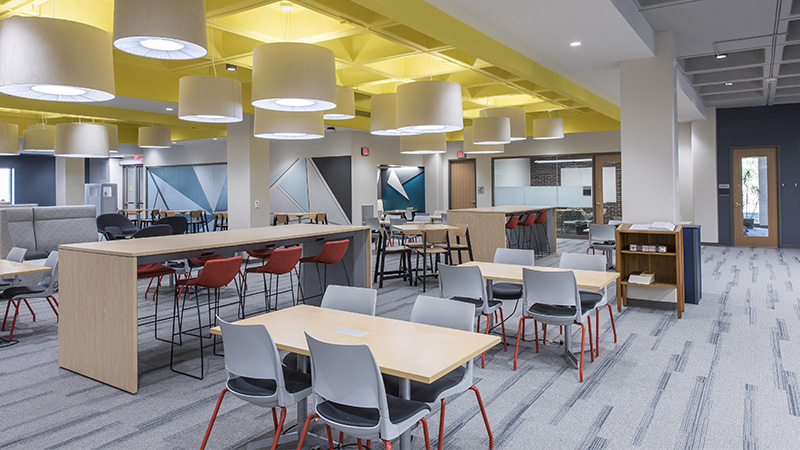 Posted on
architecture+, a design and service oriented architecture and planning firm in Troy, New York, is pleased to announce that we received an Interior Award of Merit from the American Institute of Architects Eastern New York Chapter for the Milne Library Renovations at SUNY Oneonta. The project was completed for the State University Construction Fund. Awards… Read more »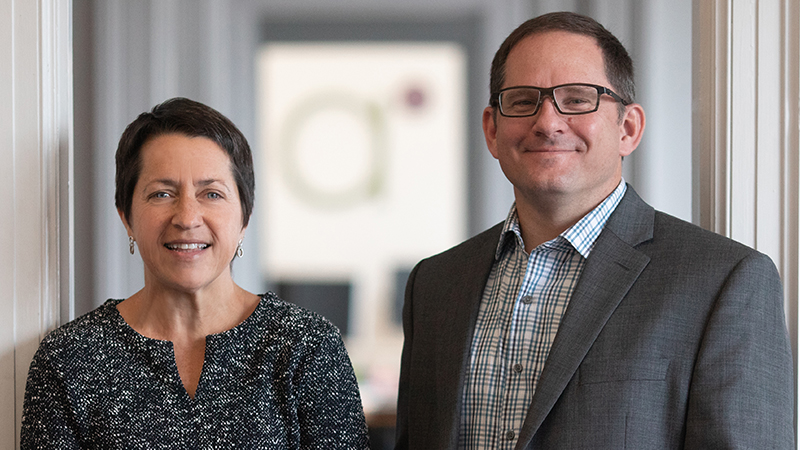 Posted on
architecture+ is pleased to announce the appointment of architects Valerie Bok, AIA, LEED AP BD+C, and Arien Cartrette, AIA, as Principals of the firm. Valerie joined the firm in 1984 and Arien in 1998. Both are alumni of Rensselaer Polytechnic Institute and are currently collaborating on psychiatric facility projects in Wyoming and Texas. Valerie has… Read more »