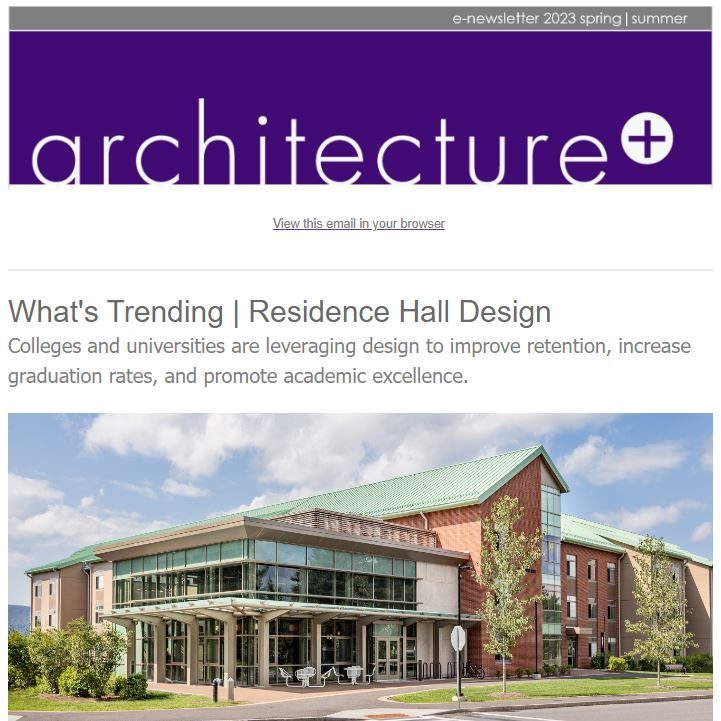 Posted on
Check out the 2023 Spring-Summer e-newsletter…or better yet, get it straight to your inbox by signing up here.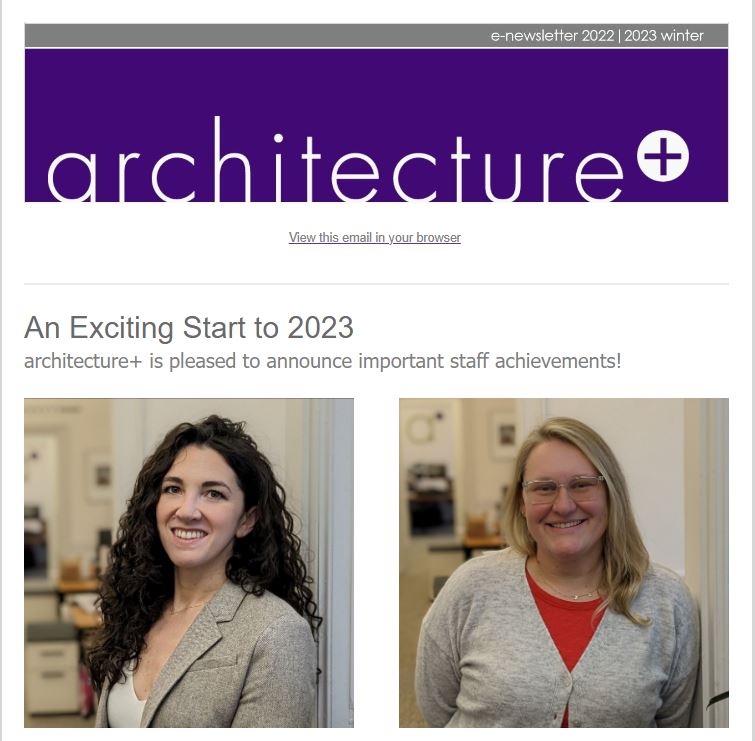 Posted on
Click here to open the e-newsletter. If you would like to receive this right to your inbox, sign up on our e-news page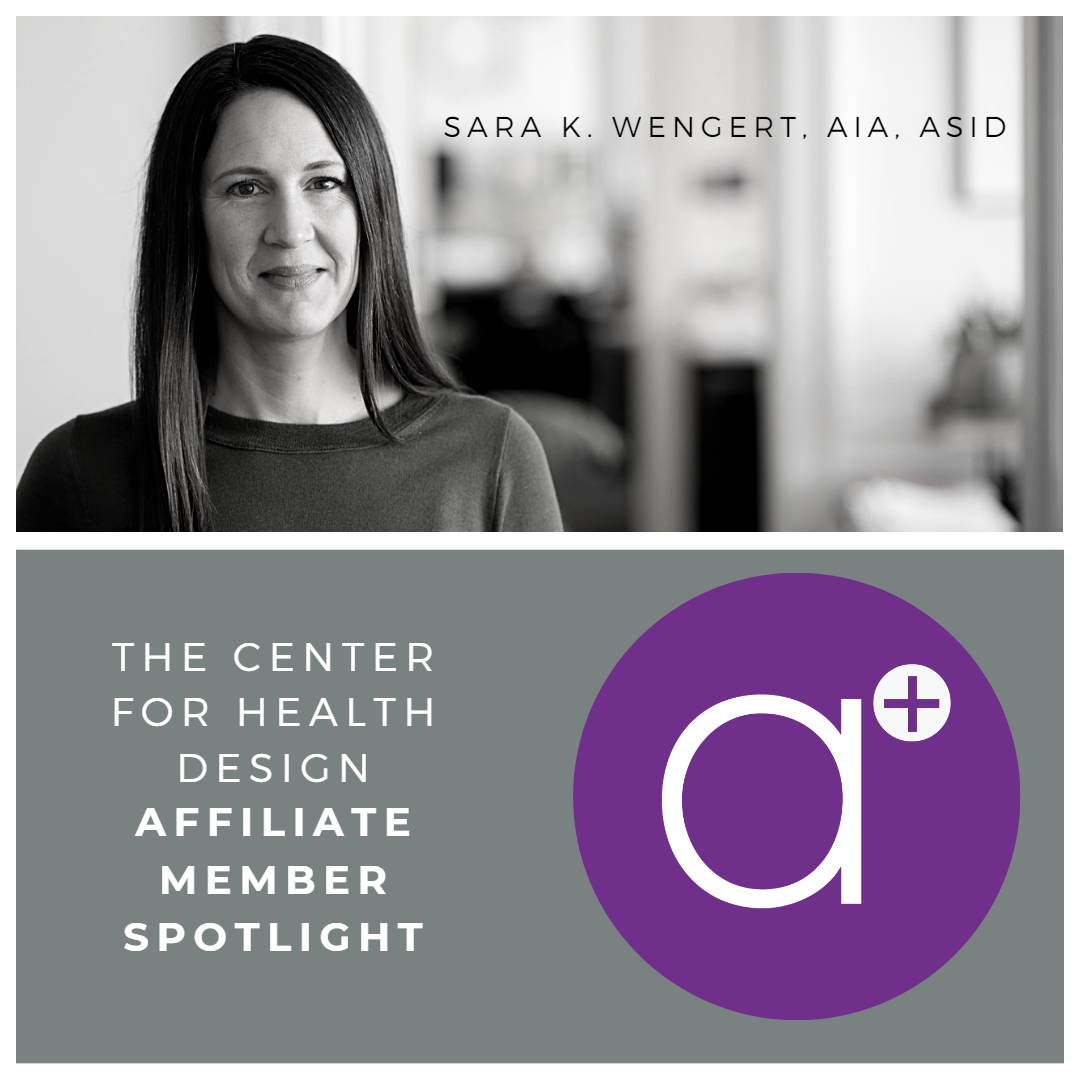 Posted on
Look who has been featured in the CHD Affiliate Newsletter…Principal Sara Wengert! Scroll down in the link to see Sara's interview.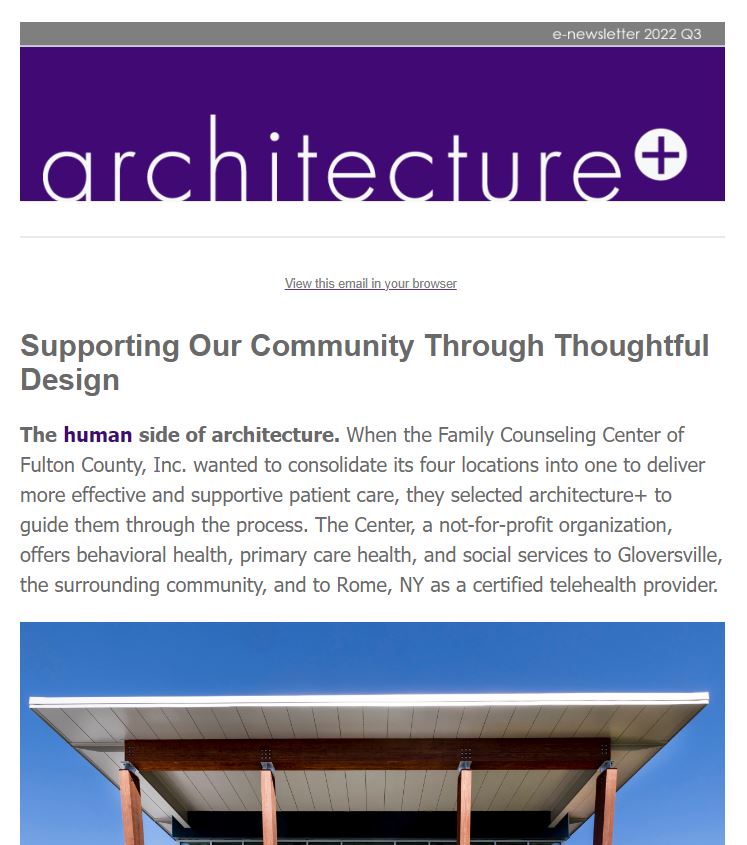 Posted on
See what's been happening over the summer at architecture+ by viewing our e-newsletter.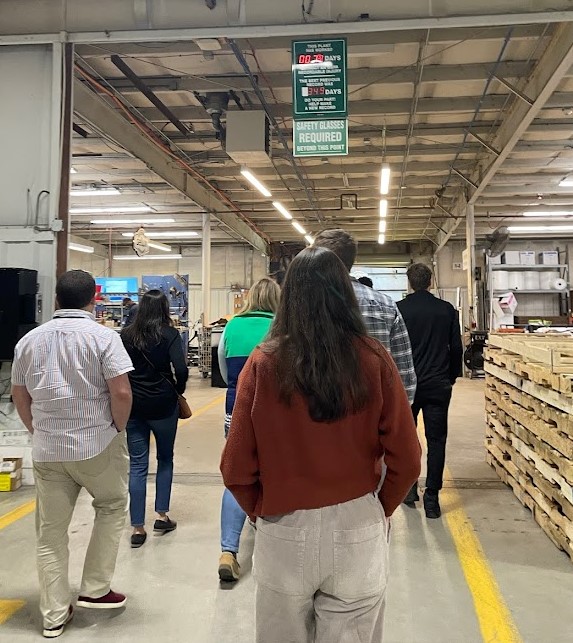 Posted on
Members of the a+ team were offered a first-hand look at lighting production at the Selux Lighting Factory in Highland, NY. The VIP tour was led by Selux CEO Peter Stanway, Regional Sales Manager Sandra Stashik, and Vice President of Inside Sales Fabian Juhr. Our team learned about the importance of addressing light pollution through… Read more >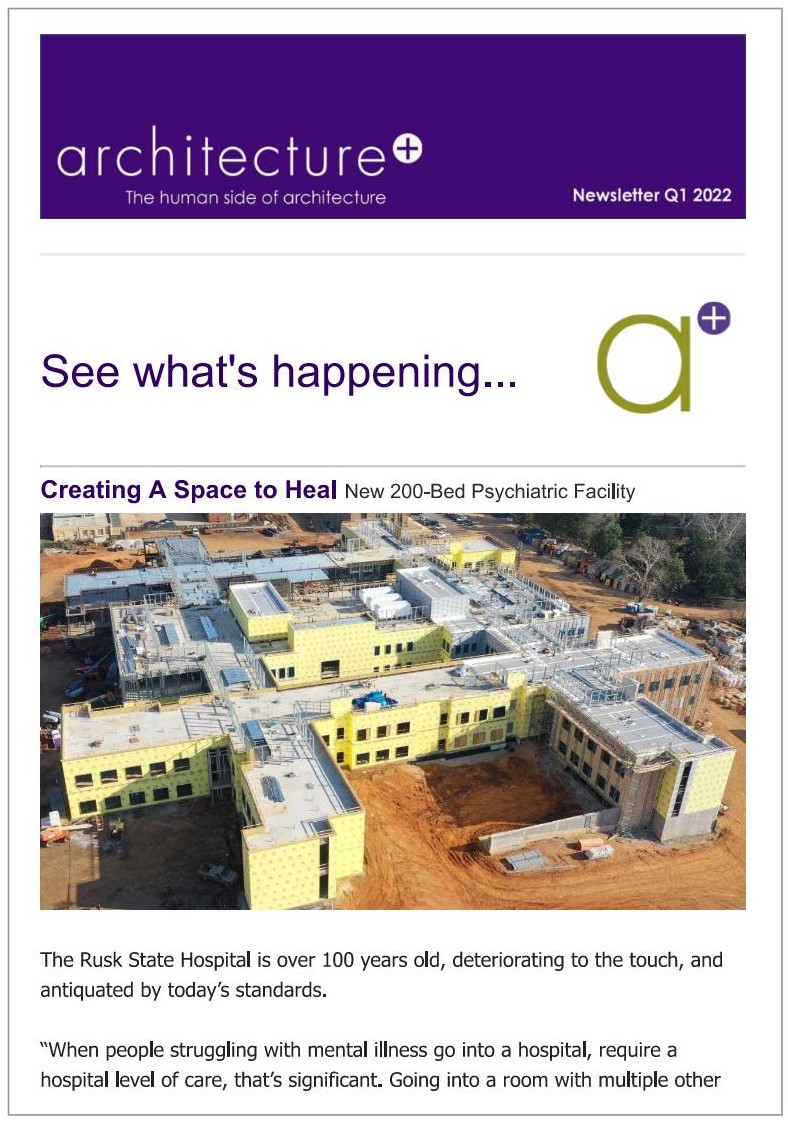 Posted on
We've had a lot happening the first quarter of 2022!  See what's going on in our a+ e-newsletter. If you'd like to receive them directly to your inbox, fill out this form to stay up to date.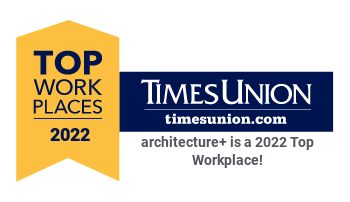 Posted on
We are excited to announce we placed 3rd in the Small Employers Category (less than 100 employees) and received special recognition for our Benefits. The list was announced Sunday, April 10th in the Times Union Newspaper. Why do we consistently rank in the Top 3? We work together for each other and our clients. "We… Read more >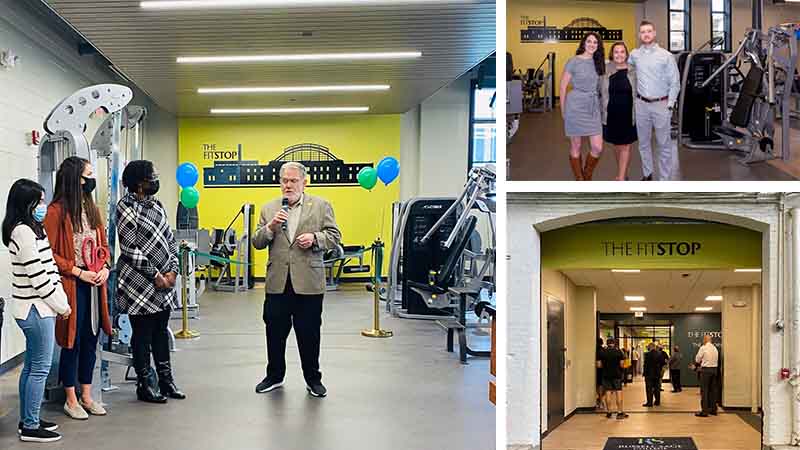 Posted on
Our staff was on hand to celebrate the opening of the new FitStop at The Armory at Sage on the Russell Sage College Albany campus. We worked with the College to create this new 6,000 square foot fitness center.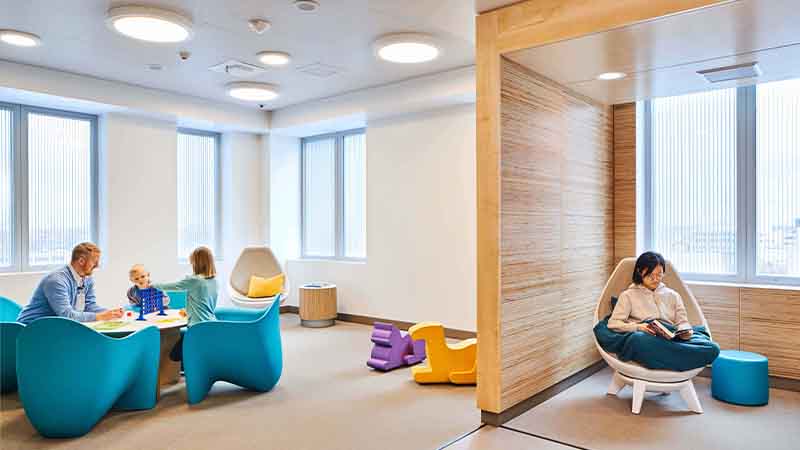 Posted on
We are pleased to announce that the Behavioral Health Pavilion at Nationwide Children's Hospital has been recognized with a Merit Award for Interior Architecture by AIA Columbus. architecture+ is proud to have worked with NBBJ on the planning and design of this groundbreaking new facility. The Behavioral Health Pavilion is the largest facility for child… Read more >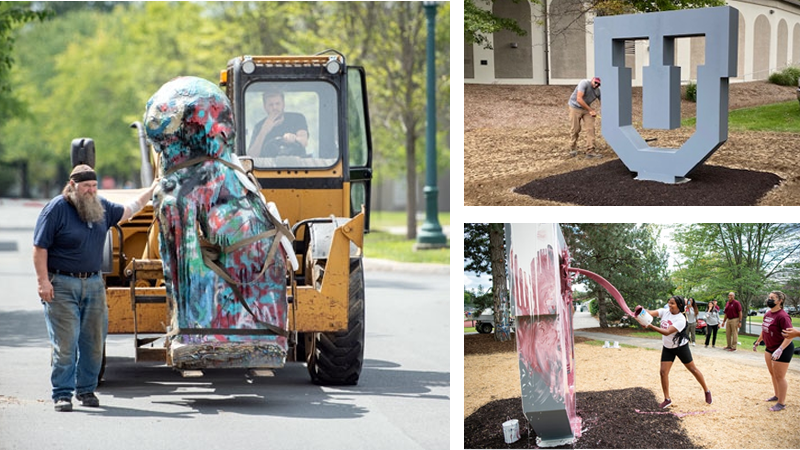 Posted on
architecture+ enjoyed working with staff and students at Union College to create a new painting tradition. Read the full story here.